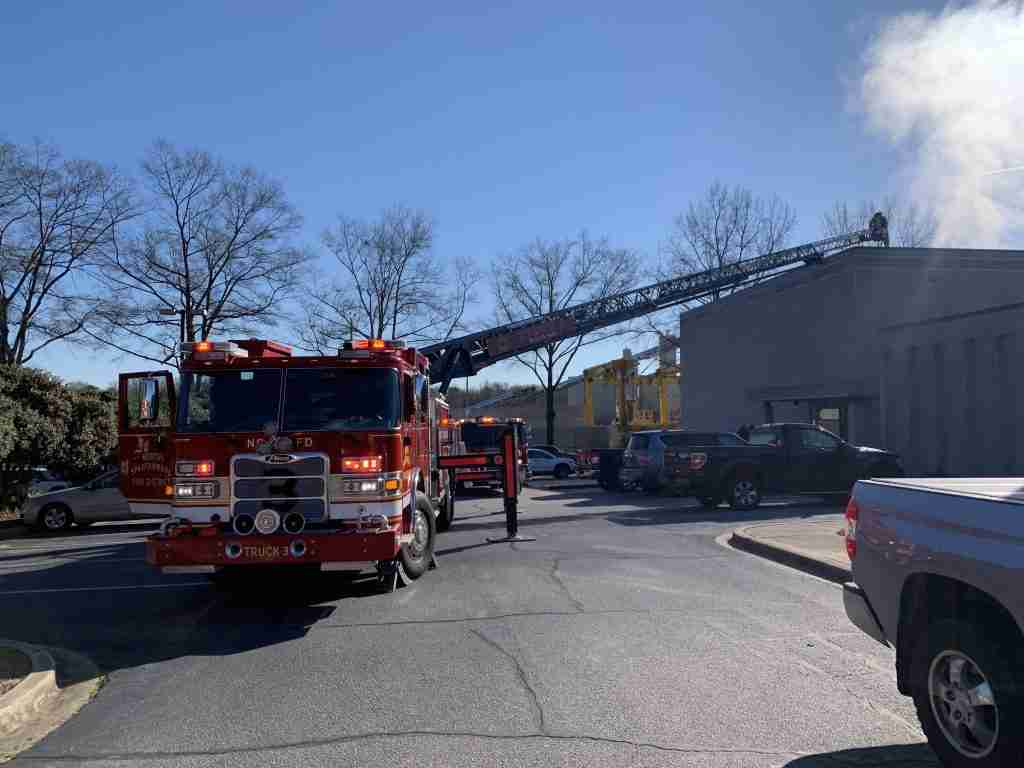 We made it through the fire stronger than ever.
A message of thanks from Tindall.
On the morning of Saturday, January 26th, a combination of rescue workers, friends, employees, and community members answered an emergency call for Tindall and we are genuinely grateful to all involved.
It was fortunate that our IT director was on hand at the Spartanburg facility that morning to call 9-1-1 after witnessing smoke coming from the second story of our Corporate Office building. Seven fire departments, with a total of 35 firefighters, arrived on the scene, extinguishing the fire in about 15 minutes, then remaining several hours for follow up procedures. They helped prevent a catastrophe, confining most of the fire damage to the corporate engineering department located on the second floor.
Several community members arrived quickly to help with supplies and other offers of assistance. Chick-Fil-A® generously donated lunch, which was quickly devoured by an appreciative group. By that afternoon, the Tindall team was busy purchasing new computers, relocating space for affected employees, and initiating plans to deal with smoke and water damage. It was an enormous effort, everybody rallied, and all personnel were back to work by the following Tuesday. Our engineering team, which provides service to all divisions, has since permanently relocated to a spacious office in Duncan, S.C. to accommodate plans for further growth.
The best part of this story is that no one was injured. Second best, was further testimony to the resilience of a precast structure that contained the fire and mitigated damage — a perfect example of why we do what we do.
This isn't the first time Tindall has pulled through disaster. In 2005, a 25-foot storm surge created by hurricane Katrina, swept through the Mississippi Division property located on Biloxi Bay. In true Tindall style, we were back in business in no time with no customer disruption. We subsequently relocated to higher ground in Moss Point in 2008 to a new facility of total precast, where we have carried on with great success.
Bring on any challenge. The Tindall team will meet it with determination, innovation, and a heart always eager to help others.
Sincere thanks to all.