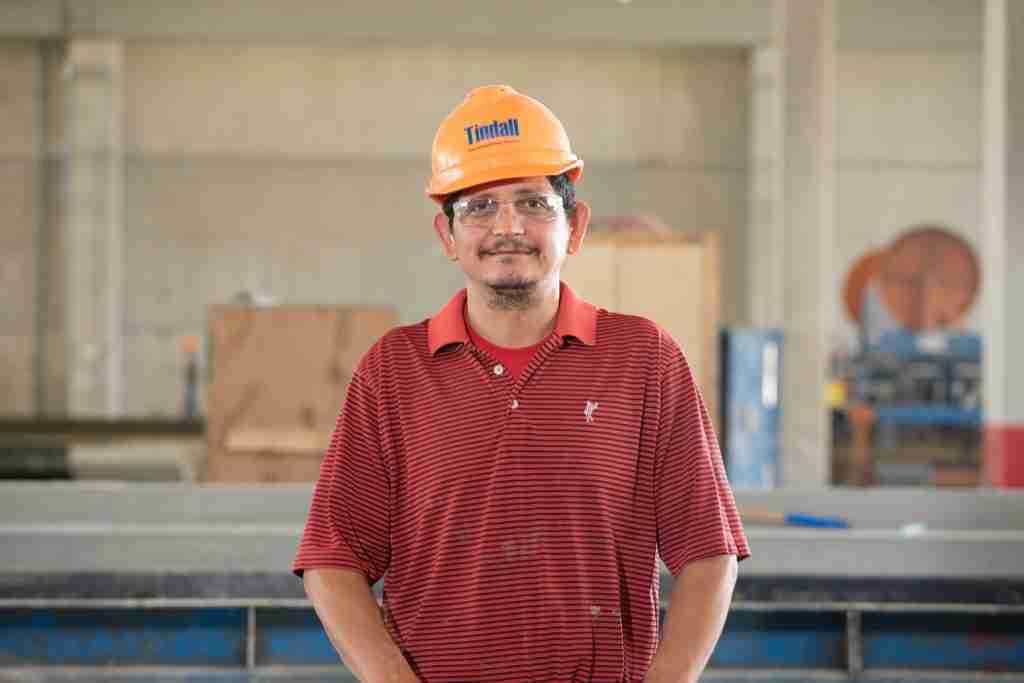 Stick around Tindall long enough and you're bound to hear someone call out a saying that reminds us to give it our all each day, to strive for efficiency in all we do, and to never settle for less than excellence: "Do it right the first time." At Tindall's Texas Division, one individual has taken that message to heart unlike any other — Edgar Chavez. Since 2011, Edgar has proven day in and day out that he is committed to more than just hard work and exceptional results. He's proven that he's an all-around good man that loves his family, is dedicated to his career, and won't settle for anything but the best.
Edgar joined the Texas Division's team in 2011 after working as a laborer at an H-E-B warehouse and tying steel at Hanson Pipe and Precast. When he became a part of the Tindall family, Edgar served as a painter for module production, but he quickly moved over to the production floor as a bed laborer. Over the next few years, Edgar's integrity and commitment to excellence led him to become a bed leader. In the summer of 2018, he was promoted to production supervisor, where he now focuses his attention on tee production.
Edgar's reliability and desire to achieve more have helped him build a reputation for having the cleanest work area, for overseeing the most efficient beds, and for consistently creating defect-free products. That's because, for Edgar, doing it right the first time is more than a mantra — it's a way of life. For nearly eight years, he's been an integral member of the Texas team — someone who others know they can look up to and rely upon — and we're excited to see where the next eight years take him.