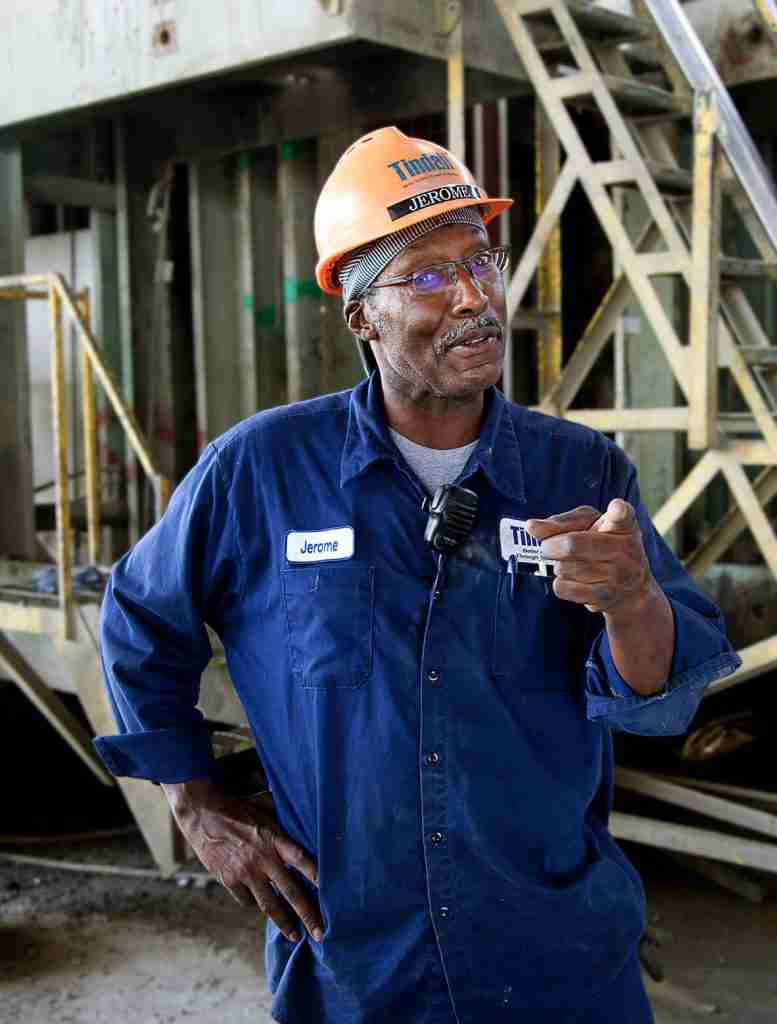 Simply put, Jerome Kennedy is a pillar of positivity. You might say that this humble guy is the welder that keeps our team together. He gives a level of commitment to everything he does and to everyone with whom he works that would make you think this is really "Kennedy Precast."
He's constantly on the lookout for what's best for Tindall, its customers, and employees. As Form Fabricator Section Leader/Supervisor, he searches for new and better processes and is willing to share his expertise with others. Says Curtis Fields, Georgia Division Plant Manager, "Jerome has great intuition. He's fair, kind, reliable, serious, funny, and down to earth. He is a very rare soul that, if I could clone a human being, I would start with him."
In his decades at Tindall, Kennedy has played many roles, including loading, material control, steel shop, upfit, and modulars. Today, he not only handles after weldings, fabricating modular changeovers, and crew supervision, he also takes on all the welding that keeps the plant operational. He's a wizard at finding a discarded piece of scrap and transforming it into something of value. Nothing goes to waste.
He has the same skill with people. "He always emphasizes Tindall's future as well as your own," says Fields, "He is a gentle soul, who seems to bring out the good in everyone and inspires us to be better."
If cloning were possible, the world could use more Jerome Kennedys. Tindall is glad we have ours.