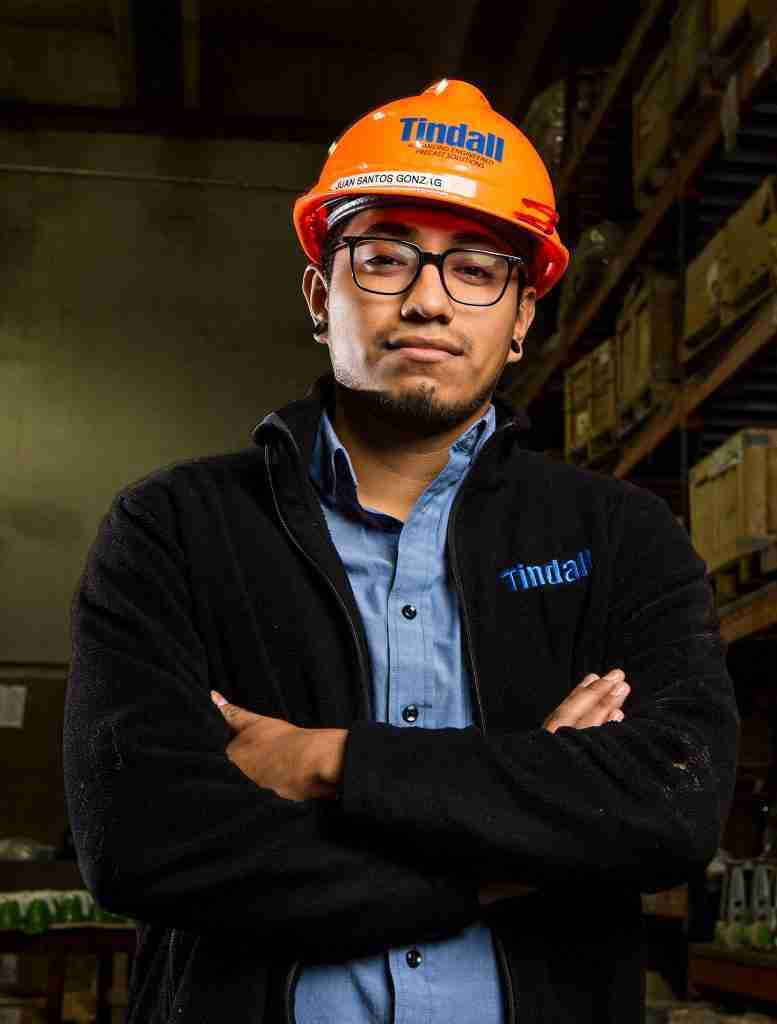 Juan Santos-Gonzaga came to Tindall in 2013 and hit the ground running. Hired at the age of 21 as a warehouse helper, Juan was eager to soak up skills and expertise and put them to use. With a quiet, steady work ethic and a can-do attitude, Juan quickly climbed the ranks to warehouse supply clerk to material specialist and now to material control section leader. Through it all, he's still just as eager to learn and convey his knowledge to help others solve challenges. In fact, he's currently taking a course on logistics at a local community college. With his renowned retention for information, and his excellent computer and communications skills, it should be a snap.
Beyond his responsibilities to keep all warehouse material ordered or in stock for production, erection, and any field related need, Juan helps to mentor material specialists in the steel shop and is currently mentoring a field material coordinator. His excellent rapport with his coworkers of all levels makes him a go-to for answers and advice.
Tindall's future is bright because of dedicated team members like Juan. We look forward to seeing what's next as Juan's contributions earn him more roles of responsibility.