Since 1988, Tindall's Virginia location has been pushing the boundaries of what's possible with precast, prestressed concrete from our manufacturing facility in Petersburg. While many general contractors, architects, and other construction professionals still view precast concrete as a construction method best suited for parking decks, our Petersburg team has proven time and time again that with enough engineering horsepower and capacity, anything is possible with precast.
From award-winning breweries to large-scale correctional facilities, Tindall's Virginia Division continues to play a key role in deconstructing misconceptions about precast concrete by delivering innovative solutions that outperform other construction methods. To truly understand our Virginia location's growth and its impact on the precast industry, let's take a quick look at how our facility got its start and where it's headed today.
Expanding to Petersburg, VA
In the late 80s, the Lowndes family, owners of Tindall's South Carolina Flagship location and headquarters, made the decision to increase Tindall's footprint, capacity, and capabilities by constructing a location in Petersburg, Virginia. This decision would lead to many future expansions. Today, Tindall operates six precast concrete manufacturing facilities throughout the Mid-Atlantic, Southeastern, and South-Central U.S.
When construction on the Virginia location first began in 1987, one of the driving forces behind the facility's design was the need for additional capacity. The result was one of the largest precast, prestressed concrete manufacturing facilities on the East Coast — coming in at 115,000 square feet. The sheer scale of this location, coupled with the facility's initial focus on prestressed concrete products, significantly increased our company's overall capacity as well as our ability to take on parking deck projects throughout the Southeast.
"Since 1988, we've completed over 300 parking garages along the East Coast," said Chuck Wynings, Vice President and General Manager of Tindall's Virginia Division. "Our capacity and expertise made these types of projects a great fit for us in the beginning. But as we continued to grow, we knew we were capable of much more. That's when we started seeking more signature, large-scale projects that would benefit from our capacity, speed, and engineering capabilities."
Pushing the Boundaries
Since the early 2000s, our Petersburg team has delivered a diverse catalogue of completed precast projects, including total precast buildings, architecturally driven structures, and large-scale constructions requiring more than 3,000 precast components.
The Virginia Division's project portfolio includes:
Microchip processing plants
Correctional facilities
Educational institutions
Mixed-use structures
Manufacturing facilities
Food processing facilities
Multi-unit residential facilities
Data centers
And more
"It's been an honor to watch the Virginia Division grow," said Wynings. "While we're still delivering innovative parking deck solutions, we've expanded to a wide range of markets. Now, we're providing solutions that some thought were only possible through other types of construction, like steel or cast-in-place. I'm proud of this team for showing the world what precast concrete can do."
Project Highlights
For this 250,000-square-foot data center, our Virginia Division was challenged to deliver a total precast solution that could meet an aggressive deadline while maintaining the customer's legacy of data center excellence.
When the Naval Facilities Engineering Command needed new military housing capable of accommodating 336 beds in under three months, our team leveraged a design-build approach to deliver a total precast solution.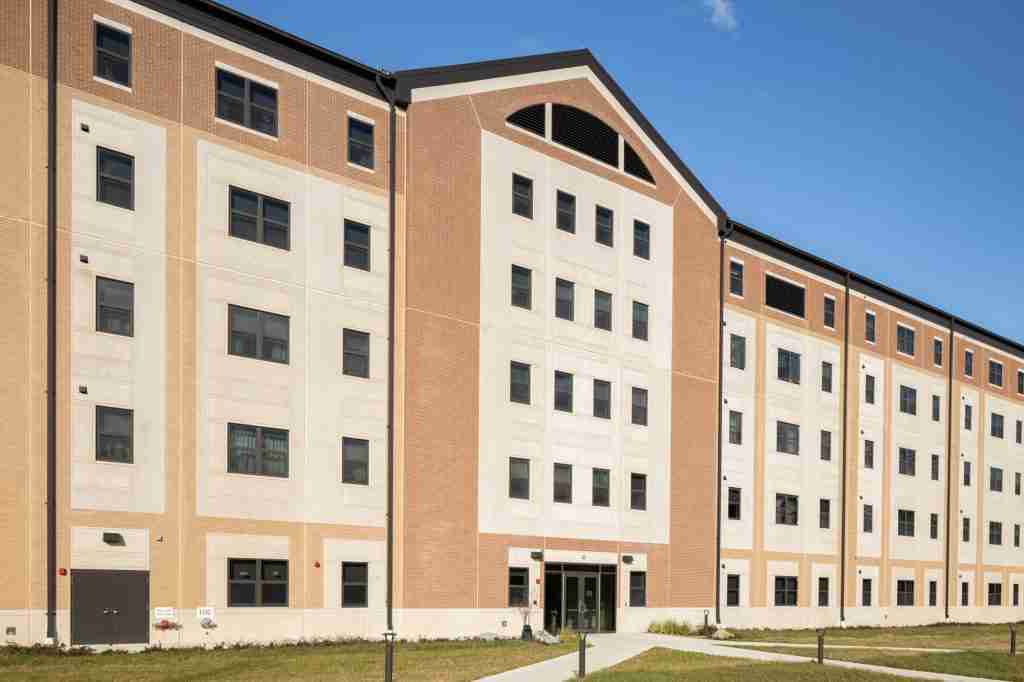 This 220,000-square-foot facility was awarded the 2016 ACI Commonwealth Award and the ENR Mid Atlantic's Best Projects Award in the category of manufacturing.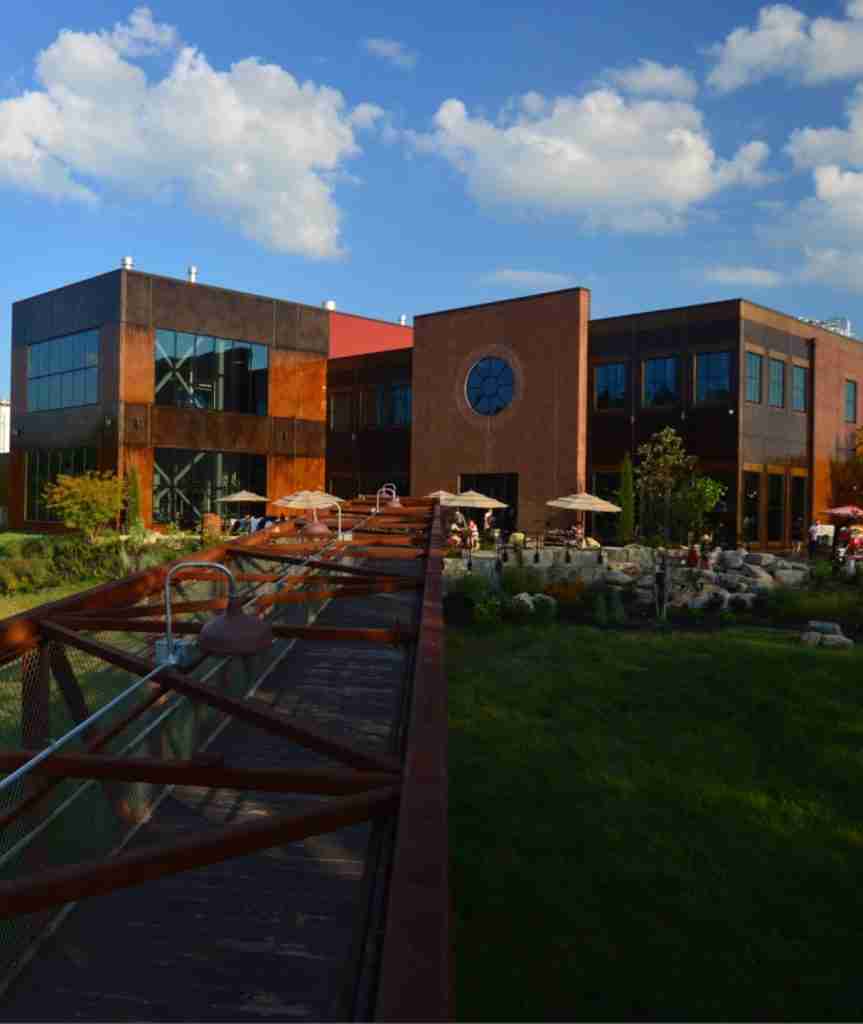 Architectural Precast Capabilities
The scale of our Virginia location not only facilitates multiple concurrent, large-scale projects but also enables our team to deliver a broader selection of architectural treatments for precast concrete. This further enhances our ability to meet the needs of a wide range of project types.
Tindall's architectural treatment capabilities include:
Sandblasting
Thin-set brick
Custom forming
Acid etching
And more
Increasing Capacity through Collaboration
As Tindall has continued to expand its footprint with additional manufacturing facilities, each with their own key strengths and experience, the company's capacity has increased exponentially. By combining forces with other facilities, even the largest, most complex precast projects can be undertaken.
"Collaboration has been one of the driving forces behind our division's continued growth," said Wynings. "While our facility has incredible capacity on its own, by working with other Tindall Divisions, we're able to tap into their expertise and bring some truly incredible structures to life."
This type of collaboration can be seen in a number of our most complex projects, including the Richmond Justice Center and the White Oak Semiconductor Plant 1 and 2.
The Future of the Virginia Division
As the precast concrete industry continues to evolve, our Virginia Division is playing a key role in challenging misconceptions about precast capabilities.
"There are still a lot of misconceptions out there," said Wynings. "But as we continue to deliver innovative solutions for new markets like data centers and industrial applications, we're proving that precast is the ideal choice for more than just parking decks. Today, we're providing high-performance building solutions for practically every market."
To learn more about our team's capabilities, get in touch with us today.