Tindall Corporation is proud to announce the opening of a dedicated production line at their Mississippi manufacturing plant for the patented precast concrete floor slab system, T-SLAB®. The Tindall Superior Lightweight All-Purpose Beam, or T-SLAB, offers superior performance and constructability over both cast-in-place concrete and hollow core in a single, completely precast concrete solution. The news comes after a statement in early September announcing the opening of a T-SLAB production line at Tindall's Richmond Virginia plant. Tindall will now offer the only precast floor slab system of its kind in the country thanks to the Mississippi, New Orleans, and other markets in the Gulf states. This expansion makes T-SLAB readily available for precast construction projects across the majority of Tindall's operational footprint and further enhances the ability to provide total precast concrete construction.
"The addition of T-SLAB production lines in our Mississippi and Virginia plants is a continuation of Tindall's focus on bringing innovative solutions to our customers and the markets we serve," said Greg Force, President, and CEO of Tindall. "The additional capacity will enhance operational efficiency and allow our team to offer our cost-competitive total precast systems within the individual plant service areas."
Tindall is licensed to provide the T-SLAB precast flooring system in ten states:
Alabama, Georgia, South Carolina, North Carolina, Virginia, Maryland, Tennessee, Louisiana, Mississippi, The Florida Panhandle

Since June 2020, Tindall's South Carolina Division has supplied T-SLAB precast products to multiple Tindall location territories. The additional capacity for precast manufacturing and production in Mississippi and Virginia will enhance operational efficiency allowing for greater focus on multi-story construction projects within the individual market service areas.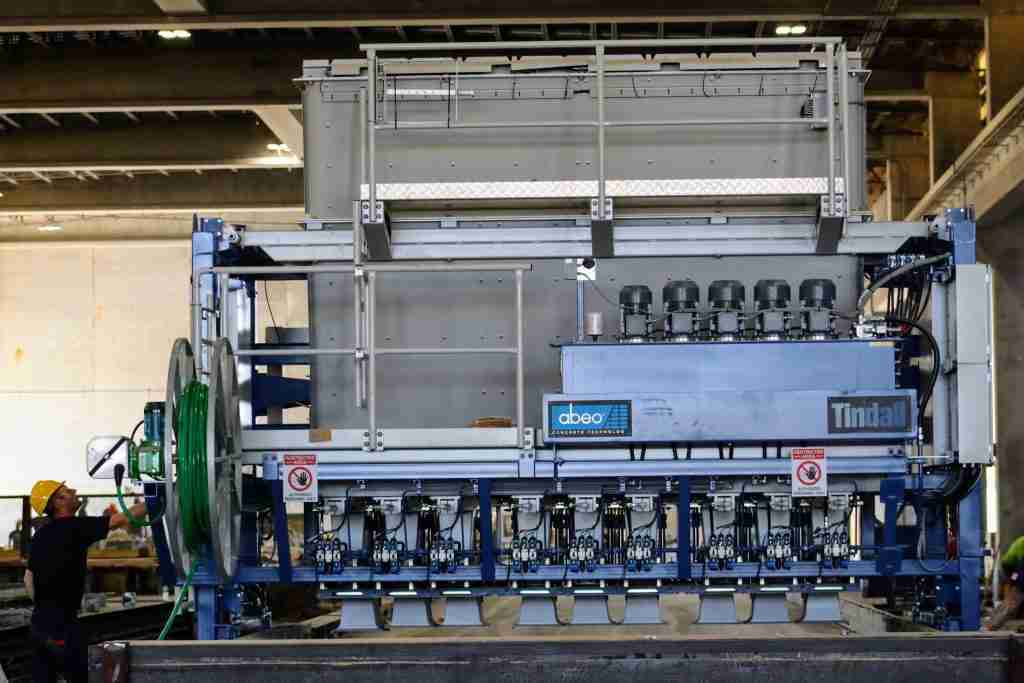 T-SLAB uses lightweight concrete to serve as arch shaped blocks over which structural concrete is poured, leveraging the principles of arch design for load distribution, while capitalizing on longitudinal prestressing for total span capabilities. Multiple slab thicknesses enable T-SLAB to achieve optimal spans in the range of 30' to 45' supporting typical commercial and residential floor loads.
These precast slabs provide superior fire resistance and sound insulation while offering greater design flexibility and construction enhancement than other competing concrete systems. The T-SLAB production process enables the inclusion of conduits, solid zones as may be structurally or functionally required and holes for ducts and drains. When combined, these capabilities make T-SLAB a cost-effective and schedule-friendly system, ideal for mixed-use, dorm, multi-family residential, office or hotel construction and many other potential applications often seen in large-scale buildings and construction projects.
The T-SLAB system provides a streamlined process for general contractors, project owners and developers, architects and engineers looking for a single source supplier to provide a total precast building solution. This type of construction benefits customers through accelerated schedules with fewer trades on site, resulting in less congestion and easier coordination. At roughly three times the width of typical hollow-core concrete slabs and with greater span capability, installation times are reduced when using the T-SLAB system, which further enhances the benefit of prefabrication.